Hozelock 25 Pot Automatic Watering Kit with Sensor Plus Timer
Product Code : 2804 Barcode : 5010646057615
Includes The New And Upgraded Sensor Plus Timer
The Hozelock 25 Pot Automatic Watering Kit comes complete with a Sensor Plus timer to take care of all your watering needs! This 25 dripper set can automatically water your patio pots, hanging baskets, borders, veg patches and greenhouse plants.

Make watering your garden a stress free job with the complete kit that's easy to set up kit, saves time, saves water and gives you healthier plants.

1 year manufacturer's warranty included.

Delivery Options
- Available at Checkout
Estimated delivery
Free Delivery
3 - 5 Working Days
Product Description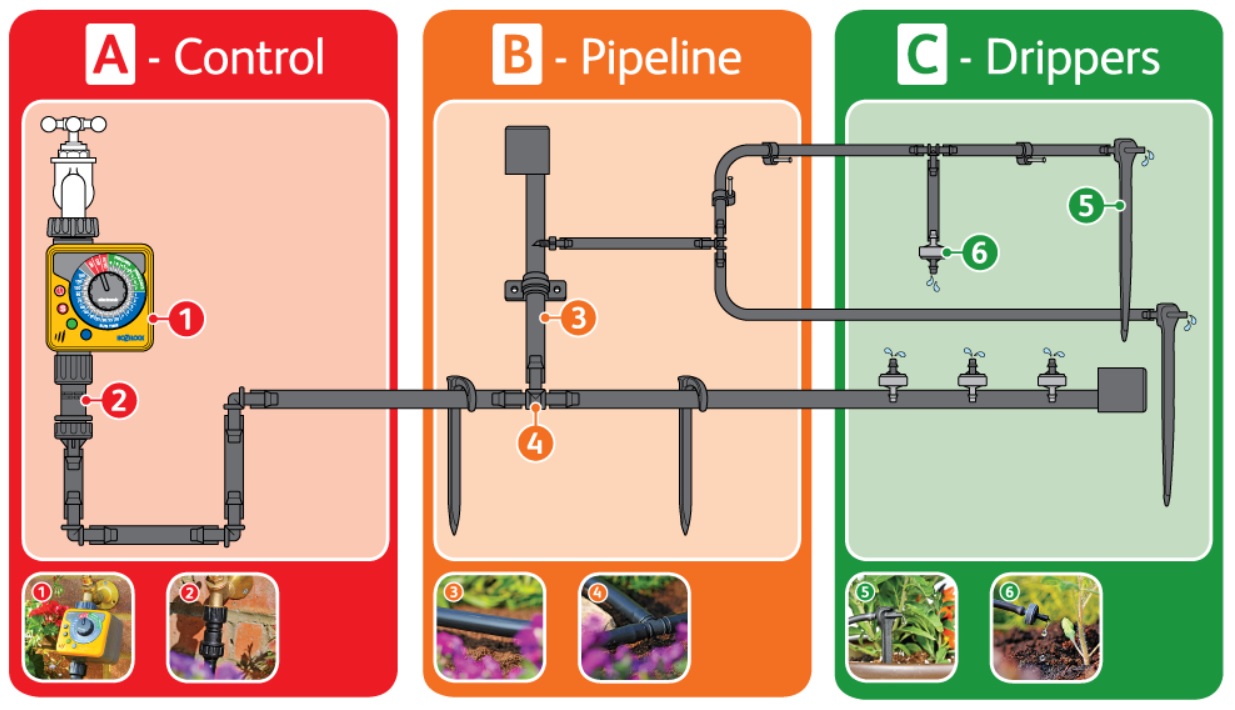 Everything you need for up to 25 plants
Top-Selling Sensor Plus Timer included
All wall fittings, fixtures and instructions included
Easy set-up
Free delivery available
Garden Irrigation Made Easy
The Hozelock 25 Pot Automatic Watering Kit is every gardeners dream, taking every ounce of effort out of watering the plants. The kit comes with everything you need to start your own advanced automatic watering set-up, with enough tubing and parts included to keep up to 25 plants or vegetables well fed.

Thanks to the consistency of fittings across the whole Hozelock range, you can even add to your existing set up if you wish, with an extensive range of sprinklers and drip feeders available.
View the full Hozelock range here.


Top Selling Sensor Plus Timer Included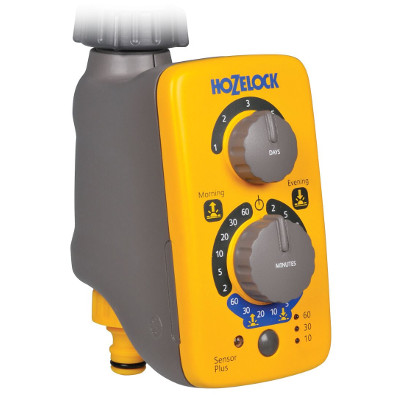 Included in the kit is Hozelock's best selling Sensor Plus water timer. This can be set to specific watering needs, such as the ability to choose one or both of the most ideal watering times that you want to start your watering schedule and how often you would like to water. You can even choose the duration of each phase to ensure your plants are getting the right amount of water.

The options are incredibly flexible, allowing you to choose from any combination of the following watering options:

Watering Times: Sunrise, Sunset or Both
Frequency: 1 day, 2 days, 3 days, 5 days, 7 days.
Duration (minutes): 2, 5, 10, 20, 30, 60.


Kit Contents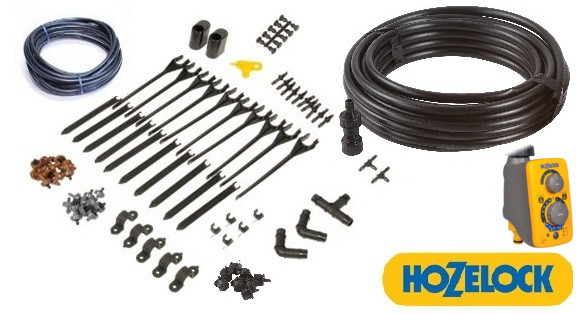 - 15m of 13mm diameter supply tube
- 10m of 4mm diameter micro tube
- 15 x 4LPH dripper with stake
- 10 x 4LPH end if line dripper
- 14 x T-piece for 4mm tube
- 10 x Straight adaptor for 4mm tube
- 10 x stakes for 13mm tube
- 10 x blanking plugs for 13mm tube
- 1 x Pressure reducers
- 2 x End caps for 13mm tube
- 2 x Elbows for 13mm tube
- 1 x T-piece for 13mm tube
- 1 x Hole punch for 13mm tube
- 5 x Wall clips for 13mm tube
- 5 x Wall clips for 4mm tube


Instruction Manual
Lost your user manual? Download a digital copy here!

Which Kit Is Right For My Garden?
Not sure which of Hozelock's automatic watering kits is the best fit for your garden?

Watch our video which takes a closer look at each one here:


Product Reviews
Hozelock 25 Pot Automatic Watering Kit with Sensor Plus Timer
Overall rating 89.1% from 33 reviews