Project Maya Seedball
About
Seed balls are a great permaculture technique for growing seed in a more simple and effective way. Here at Project Maya we've applied this technique to make wildflower seed balls, as growing wildflowers from seed can be super challenging. As life can get pretty hectic, we wanted to make it a bit easier for everyone to have gardens, balconies and window boxes that are bursting with native wildflowers, buzzing bees and beautiful butterflies!

Each seed ball contains a mini ecosystem: wildflower seeds are mixed with clay, peat-free compost and a smidgen of chili powder, and rolled into a small ball. Each ball is approximately 1cm in diameter, making them super easy to scatter.

The dried clay acts as a protective casing from common seed predators (such as ants, mice and birds). When sufficient rain permeates the clay, the seeds inside begin to germinate - helped along by the nutrients and minerals contained within the balls. The chili powder continues to deter predators while the seed ball slowly degrades and the seeds sprout.

Seed balls will work well in most environments (as long as the type of seed used is suited to that environment) and they are particularly useful in dry and arid areas where rainfall is highly unpredictable and in severely degraded land.

Various forms of seed balls have been used throughout history - from ancient Chinese civilisations to Native American tribes! More recently, seed balls were promoted by the Japanese natural farming innovator Masanobu Fukuoka. Fukuoka demonstrated that with the labour of just two people working a few weeks a year, seed balls could produce high crop yields without the need for plowing, weeding, or the application of pesticides and fertiliser.


Top Tips for using seed balls
- Seed balls don't need to be 'planted' - simply scatter them on top of soil or compost
- Seed balls will work well in both garden beds and balcony or window box planters
- Each seed ball contains between 100-200 seeds
- 20 balls per square metre needed for a good display
- sprouts seen from 6-8 weeks, although regular watering can speed up this process
Project Maya is a non-profit eco-social enterprise working to build a global network of sustainability reserves. Based on the principals of permaculture, these reserves will represent nature and community in balance.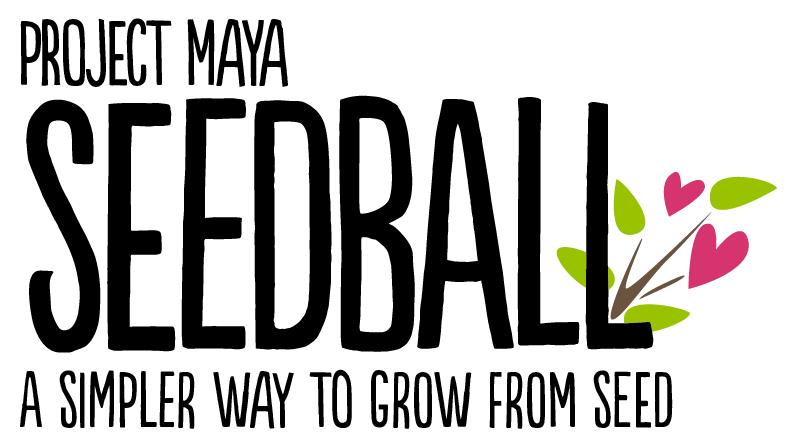 Business Name:
Project Maya Seedball
Business Type:
Retailer
Buisness address:
Seedball,
Project Maya CIC,
54 Tetherdown,
London,
N10 1NG