2017 - Jamie Oliver Cosy Corner Furniture Set Bronze/Biscuit
Product Code : 2017-JOCC Barcode : 8711268443301
2017 Clearance Stock, 2017 cushions are not weather ready
For grilling, chilling and keeping warm when the sun goes down. Enjoy fresh sizzling grills cooked right in front of you in the table's fire pit. The cosy sofas with corner section mean you can enjoy the outdoors in ultimate comfort all year round. And with a sunken ice bucket to keep the drinks chilled, this set is the ultimate to enjoy alfresco entertaining.



Delivery Options
- Available at Checkout
Estimated delivery
Free Delivery
1 - 3 Working Days
£3.25
Delivery Thursday, 22 February
Order before 16:00 today!
£3.25
Specified Delivery Date
Product Description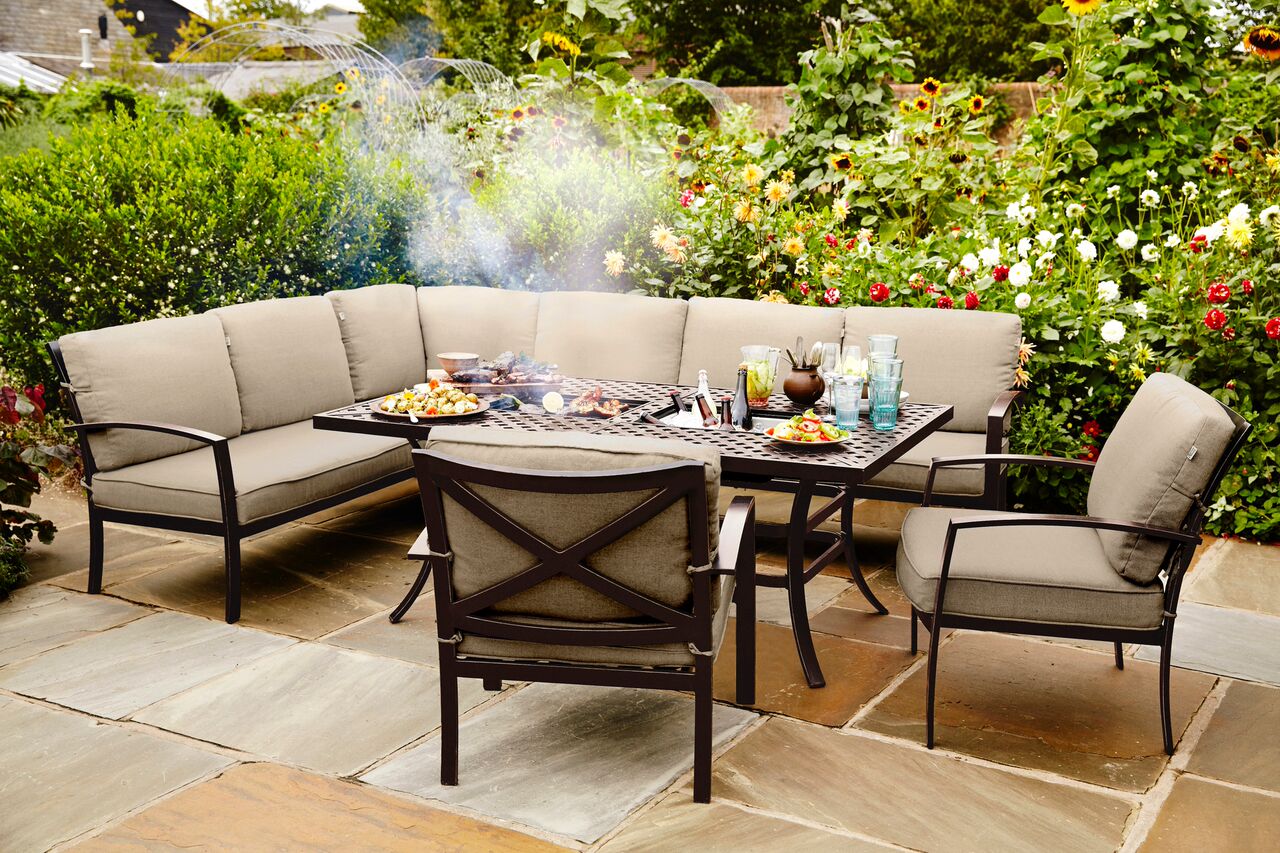 Strong and Durable, yet lightweight
Virtually maintenance free and will not rust
Ruggedness of cast aluminium
Soft, contemporary biscuit cushions
2 year manufacturer's warranty
The Jamie Oliver table and chairs are constructed from cast aluminium with a warm bronze finish, making them light without compromising on the strength and quality.
The set has been designed to be able to withstand most types of weather with no need for a cover and without any risk of the metal rusting over time.
Contents:
- 1x
Bronze Aluminium Corner Sofa
- 1x
Bronze Aluminium Left Hand Sofa
- 1x
Bronze Aluminium Right Hand Sofa
- 1x
Bronze Aluminium Fire Pit Table
- 1x
Biscuit Cushion Set
Comfy and Cosy!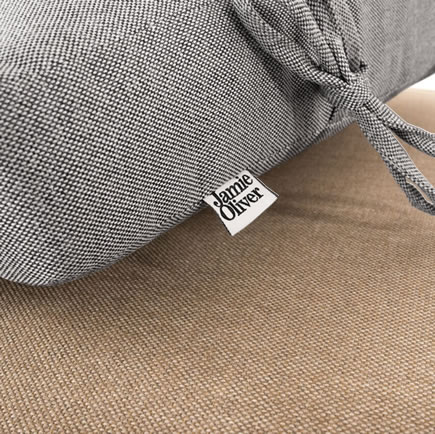 Part of the Hartman and Jamie Oliver collection, the cozy corner set looks spectacular on its own or when matched with other products from the series.
Riven Pewter vs Bronze Biscuit
The set is available in two different colour options. The bronze biscuit and the riven pewter, although the metal work is slightly different in colour between the two the cushion colours are the main difference.
The image shows the pewter cushion resting on top of the biscuit cushions. Please be aware of which listing you are looking at and purchasing, if in doubt then please call us to take your order by phone.
Dimensions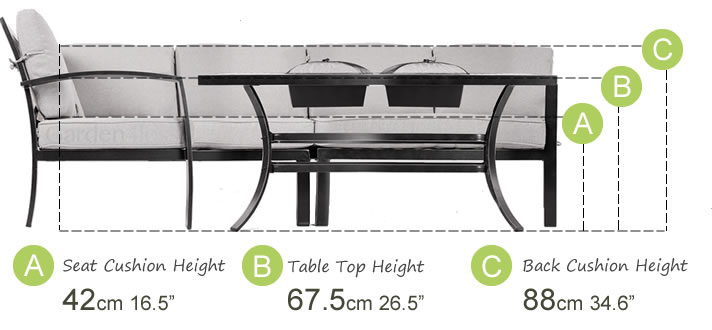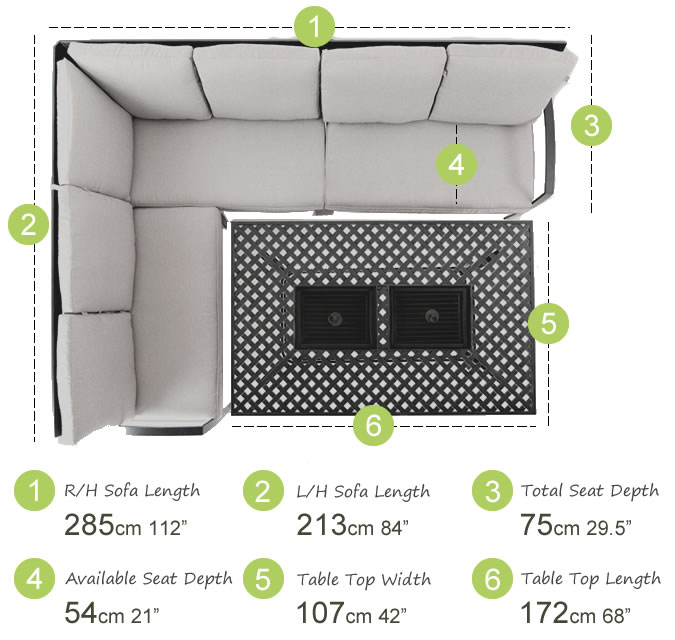 Table: Height
67.5cm x
Width
107cm x
Length
172cm
LH Sofa: Height
83cm x
Width
135cm X
Depth
75cm
RH Sofa: Height
83cm x
Width
138cm X
Depth
75cm
Corner Sofa: Height
83cm x
Width
133cm X
Depth
75cm
What is Casual Dining?

Casual dining is a relatively new style of garden furniture that comprises of lower more comfortable seating than a conventional garden furniture set and combines it with a dining table set at a slightly lower height. This combination provides you with a furniture set that can be used for a level of relaxation in the garden that simply cannot be achieved on a standard height garden dining set, but also allows you to dine out. If you are looking for versatility from your garden furniture to make the most of the space you have then a casual dining set could be the answer.
Warranty
All cast aluminium components are protected by a 2 year manufacturer's warranty.
All fabric components are protected by a 12 month manufacturer's warranty.
Care for your furniture
The cushions have also been produced with a highly durable fabric, however, these can easily be removed if desired for ease of cleaning or storage purposes during long or heavy spells of rain or snow.
Cushions are also machine washable at 30º. Simply plump them back into shape while they are still wet and allow them to dry. The cast aluminium furniture can also be easily cleaned with warm soapy water when necessary.
NOTE:
Do not use a pressure washer on your furniture as this can cause damage and is not covered under your warranty.
This page belongs to:
2017 - Jamie Oliver Cosy Corner Furniture Set Bronze/Biscuit