Parasene Soil Warming Cable - 6m Length 75 Watts
Product Code : 210/6M Barcode : 5013554142879
Parasene Soil Warming Cable gives you the heat necessary for the propogation of seeds and cuttings. Available in 3m, 6m, 12m and 24m lengths.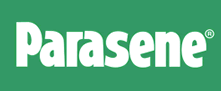 Delivery Options
- Available at Checkout
Estimated delivery
£2.75
1 - 3 Working Days
Product Description
A Paraserne soil warming cable is the ideal way to propagate seeds and cuttings on a greenhouse bench or in a Parasene cold-frame. the soil in the greenhouse takes time to warm up naturally; with a soil warming cable you are able to plant earlier and raise better specimens



Provides warmth For your own propagator frame


Easy to assemble


Economical to run


Ideal for use with the Parasene Thermostat


Suitable for use in moist conditions.

Available in 3m, 6m, 12m and 24m lengths.

More Information
A simple frame can be constructured from wood to form the propagating arearequired, which is then lined with polythene. the cable is laid onto 5cm of sharp sand (horticultural) and covered with a further 5 cm of sand.

Cable is laid in runs 7.5-10cm apart. this layout will allow you to raise the soil temperature by 11-13ºC assuming a greenhouse temperature of 7ºC.

Hogher temperatures can be achieved by laying the cable runs as close together as 5cm. in this case a Parasene thermostat shpuld be used to precisely control the soil temperature; meeting the differing germination requirements of various varieties.

Product Reviews
Parasene Soil Warming Cable - 3m, 6m, 12m & 24m
Overall rating 94.7% from 30 reviews
This page belongs to:
Parasene Soil Warming Cable - 6m Length 75 Watts