Cobra 46cm SP Petrol Mower, Rear Roller, Briggs and Stratton Engine
Product Code : CORM46SPB Barcode : 5055485036162
18" Self Propelled Mower with Roller and Briggs Engine
With exceptional performance and style, the Cobra RM46SPB petrol lawnmower is powered by a Briggs & Stratton 500 Series engine. The RM46SPB is self propelled and has a rear roller for a striped finish.

Every Cobra lawnmower has been expertly designed in the U.K to cater specifically for the changing conditions of the British lawn.

FREE oil included.
Delivery Options
- Available at Checkout
Estimated delivery
Free Delivery
2-7 Working Days
Product Description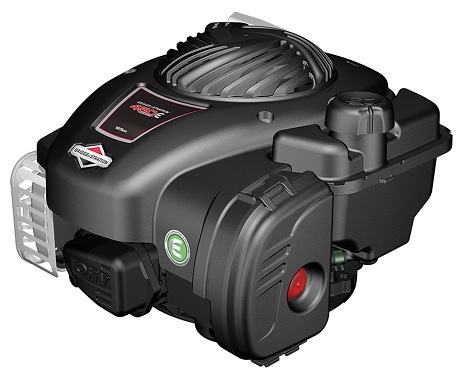 140cc 4-Stroke Briggs & Stratton engine
Self Propelled motor
46cm/18" cutting width
17-75mm 7 Stage Adjustable cut height
60ltr grass bag capacity
Rear Roller for striped grass finish
FREE oil included
2 Year manufacturer's warranty included
Quality Garden Machinery
Cobra petrol lawnmowers are packed with innovative features to help you create the perfect garden with the minimum of effort. The engine provides the best-in-class performance in this category of engines. It incorporates the latest engine design technologies ensuring optimal torque and efficiency, resulting in lower emissions. The engine powers Cobra lawnmowers for gardens up to 600 square meters.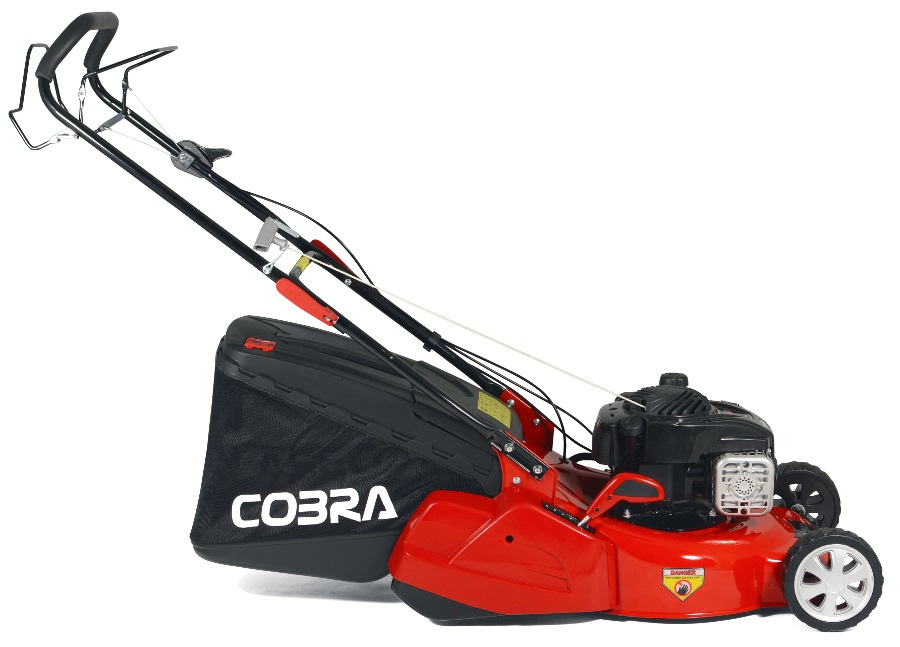 Features and Extras
Cobra lawnmowers right cut down to 17mm. With a fully adjustable 7 cutting heights ranging from 17mm for a superb low finish, up to 75mm for tackling longer grass, choose the Cobra RM46SPB. All this is achieved by simply using the single height of cut adjustment lever which has been conveniently positioned next to the rear roller.
The mower comes equipped with a full width rear roller to help produce a traditional striped finish. This also gives you the ability to mow right up to the edge of flowerbeds and borders, with the rear roller supporting the lawn mower when the front wheels are in line with the border edge.
60 litre grass collection bag
The Cobra RM46SPB petrol lawnmower is equipped with a 60ltr fabric grass bag, ideal for collecting large amounts of grass clippings before the need for emptying. The grass bag on the Cobra RM46SPB is made from a robust, high quality fabric. This fabric enables a strong free flow of air which means that grass collection on this machine is even more compact and comprehensive.
All Cobra lawn mowers function with E10 petrol, we provide fuel stabiliser additive to reduce the fuels ware on the product. Use the fuel stabilizer to help keep your fuel fit for up to 24 months, promote quick starting, and clean the fuel system. Guidelines: Use clean fresh unleaded petrol, Do not mix oil with petrol, Always treat new fuel with stabilizer to protect your equipment throughout the season.