Hartman Capri Replacement Seat Cushion - Amber
Product Code : 60827431-AM
Black Friday Event!
A replacement cushion for a Bronze & Amber Hartman Capri dining chair.

This cushion is Wheatherready and can be left in place in all weathers.
Delivery Options
- Available at Checkout
Estimated delivery
Free Delivery
1 - 3 Working Days
£3.25
Delivery Tuesday, 10 December
Order before 16:00 tomorrow!
£3.25
Specified Delivery Date
Product Description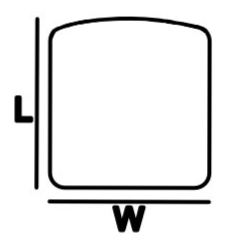 A replacement cushion for a Bronze & Amber Hartman Capri dining chair.

This cushion is Wheatherready and can be left in place in all weathers.

Length = 46cm
Width = 48cm
Depth = approx. 7-8cm