Chatsworth Compact Corner Casual Dining Set by Katie Blake
Product Code : 604306
This Chatsworth Compact Corner Casual Dining Set by Katie Blake is robust, practical and stylish. With enough room to seat up to eight people, this garden furniture set is perfect for entertaining guests during the summer.

This set has been crafted using high quality and durable materials, making it hard-wearing and virtually maintenance free. The seating and stools have been topped with comfortable cushions that can be removed and safely stored away when not in use.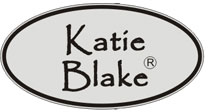 Delivery Options
- Available at Checkout
Estimated delivery
Free Delivery
1 - 3 Working Days
Product Description
Chatsworth Sandringham Compact Corner Set by Katie Blake
Weatherproof 7mm flat weave
Rust resistant aluminium frames
Polywood topped table
Can be left out all year round
Detachable cushions for easy storage
Sturdy, Stunning Garden Furniture
Durable and contemporary, the Chatsworth Compact Corner Casual Dining Set by Katie Blake provides an excellent setting for dining, relaxing and entertaining. The set can comfortably seat 8 people and consists of a generous corner seating unit, two stools and a Polywood topped table.

The Chatsworth range, also known as Sandringham, uses a 7mm flat weave which both looks great and is weatherproof. It has aluminium frames, which are sturdy and lightweight as well as rust resistant. The table has been topped with Polywood, a synthetic wood material, which makes it durable and easy to clean. This set comes with comfortable seat and back cushions which can be removed when not in use.

Care and Maintenance
Katie Blake products make use of strong rattan weave which has been specifically selected to minimise fading over time. While fading is an inevitability with rattan furniture, the effects should be minimal enough that it will be barely noticeable.

The set itself can be left outside all year round, as it is weatherproof. The rattan weave is resistant to all weathers, and the aluminium frames are both strong and rust resistant. The cushions included with Katie Blake furniture sets are 100% polyester and conform to British fire and safety standards. They have been treated with a shower resistant finish, however to avoid deterioration they should be stored in a dry place when not in use or in the event of bad weather. Parasols should also be stored when not in use to avoid deterioration.

To clean the weave, we would recommend using a brush and some warm soapy water. In the event of spillages and stains, the cushion cases can be removed and machine washed. Cushions can be stored in the waterproof corner storage unit when not in use, however, it is recommended to store the cushions inside during winter months.

Additional Information
Contents:
- 1x
corner seating unit
- 1x
polywood topped table
- 2x
stools
Warranty Information
Katie Blake Garden Furniture has been made using the finest raw materials. The frames for our Tables and Chairs are made using high-grade Aluminium which cannot rust and the rattan weave is resistant to all weathers.

Katie Blake provides a full 10-year guarantee against faulty workmanship for both the frames and the rattan weave when a genuine Katie Blake cover has been used to protect the set. If a Katie Blake cover has not been used, the Warranty is only 3 years. The rattan will show some fading over that time but it will be hardly noticeable.
Product Reviews
Chatsworth Compact Corner Casual Dining Set by Katie Blake
Overall rating 100% from 1 reviews