Katie Blake Chatsworth Reclining Bistro Set in Stone Grey/ Dove Grey
Product Code : CBRS-60 Barcode : 5038320610888
Beautiful bistro set
The Katie Blake Chatsworth Reclining Bistro Set is the perfect solution for creating a chilled out space in your garden. Lie back and relax on the deeply padded recliners, which can be easily reclined to find your desired resting angle.

Included in the set are two recliners with plush dove grey cushions on a hard wearing aluminium based stone weave, and a 60cm round glass topped table in the same colourway - perfect for enjoying snacks or drinks on.

It comes with a 10 year manufacturer warranty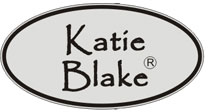 Delivery Options
- Available at Checkout
Estimated delivery
Free Delivery
3 - 7 Working Days
Product Description
Katie Blake Chatsworth Reclining Bistro Set in Stone/Taupe
Weather resistant weave
Soft dove grey cushions
Rust proof aluminium frame
Easy use reclining function
10 year manufacturer warranty
Superb reclining functionality
Relax and unwind with the Katie Blake Chatsworth Reclining Bistro Set. This set is perfect for a quiet place in your garden, for when you want to read a book and chill out, or catch up with a friend or loved one over drinks.

Featuring a stylish stone weave with matching dove grey coloured back and seat cushions, this set comes with two elegant recliners and a 60cm round glass topped, weave coffee table. The weave is hard-wearing and low maintenance and is built on top of a rust resistant aluminium frame.

The set can be left out year long and will age beautifully over time (bring the cushions in in bad weather and over winter, though).

A key feature of the set is that the chairs are recliners. Pull the easy to use handles to your desired recline position for the ultimate in relaxation.


Care and Maintenance
Katie Blake products make use of strong rattan weave which has been specifically selected to minimise fading over time. While fading is an inevitability with rattan furniture, the effects should be minimal enough that it will be barely noticeable.

The set itself can be left outside all year round, as it is weatherproof. The rattan weave is resistant to all weathers, and the aluminium frames are both strong and rust resistant. The cushions included with Katie Blake furniture sets are 100% polyester and conform to British fire and safety standards. They have been treated with a shower resistant finish, however to avoid deterioration they should be stored in a dry place when not in use or in the event of bad weather. Parasols should also be stored when not in use to avoid deterioration.

To clean the weave, we would recommend using a brush and some warm soapy water. In the event of spillages and stains, the cushions can also be wiped down with warm, soapy water.

Additional Information
Dimensions:
Reclining chairs: H111cm x W58cm x D53 cm
Side table: H76cm x W60cm

Components:
2 x Reclining Armchair
1 x Glass Topped Side Table



Warranty Information
Materials
Katie Blake Garden Furniture has been made using the finest raw materials. The frames for the tables and chairs are made using high-grade aluminium which is rustproof and sits under rattan weave made to be weather resistant.


Milan Range
The Milan range comes with a 5 year manufacture warranty when used with a genuine Katie Blake cover to protect the set. The rattan will show some natural fading over time that is hardly noticeable.


Other Katie Blake Ranges
Katie Blake provides a full 10-year guarantee against faulty workmanship for both the frames and the rattan weave when a genuine Katie Blake cover has been used to protect the set. If a Katie Blake cover has not been used, the Warranty is only 3 years. The rattan will show some fading over that time but it will be hardly noticeable.


Product Reviews
Katie Blake Chatsworth Reclining Bistro Set in Stone Grey/ Dove Grey
Overall rating 100% from 4 reviews