LIFE Aya Square Footstool - Camel/Khaki
Product Code : AYA/OTT/CK Barcode : 8719422016606
A Footstool which has been created to match LIFE Aya sets in Camel / Khaki. This footstool is an excellent way to extend your existing set.

Made from robust materials and topped with LIFE's all-weather cushions, this footstool can be left out all year round.

Comes with a 2 year manufacturer's warranty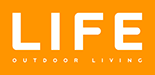 Delivery Options
- Available at Checkout
Estimated delivery
Free Delivery
2-5 Working Days
Product Description
Weather resistant synthetic weave
Aluminium frame
All-weather cushions
2 year manufacturer's warranty
Outstanding Aya Footstool
Extend your existing LIFE Aya garden furniture set with a fantastic LIFE Aya Square Footstool. This footstool is a fantastic choice for adding some compact but comfortable additional seating to your set.

This footstool is made from synthetic weather-resistant weave which has been woven onto an aluminium frame. The cushion is all-weather which has an innovative design allowing it to be kept outside all year round like the rest of the set.

All-Weather Cushions
LIFE cushions have been designed to be kept in place all year round. They are not waterproof but use an innovative design which allows water to pass straight though, rather than being retained inside of the cushion.

This means that they can be left outside without fear of mould, mildew or rot setting in. As well as the micro porous filling, the cushion cases are made from high quality, UV-stabilised, woven textaline material.

Care and Maintenance
Thanks to the hardwearing materials that this ottoman has been made from, it is easy to keep in excellent condition.

The weave is weather resistant and will generally only need a quick wipe-down at the beginning and end of the summer season. It is important to ensure that corrosive stains such as bird droppings and tree sap are cleaned off as quickly as possible.

When cleaning the weave, you should use a non-foaming soap, warm water and a sponge or cloth. Soap foam will leave behind unwanted residue when cleaning your garden furniture.

The cushions should also be cleaned with warm water and non-foaming soap when required. The cases have zips and can be hand-washed at temperatures of up to 30ºC. This will not affect the All Weather properties of the cushion.

Additional Information
Dimensions:
Height 48 x Width 70 x Depth 70cm

Warranty:
This product comes with a 2 year manufacturer's warranty

More Information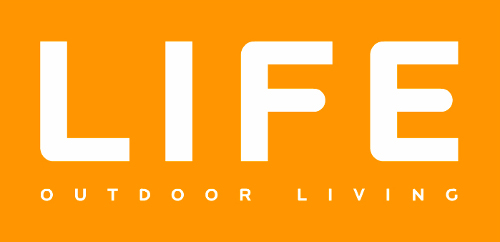 LIFE is a luxury outdoor furniture range which includes sets that are perfect for dining, relaxing and entertaining.
From wonderful woven AYA and Maui sets, to sleek, contemporary cast aluminium collections such as Delta and Timber, LIFE brings together ingeniously designed, skilfully crafted furniture sets that will look fantastic in any garden.
LIFE garden furniture sets also feature unique, scientifically-tested all-weather cushions which can be left in place all year round.