Salona Multi-Function Pizza Oven and Smoker by La Hacienda - 56358
Product Code : 56358 Barcode : 5055025563585
Sorry, no description is currently available.

Delivery Options
- Available at Checkout
Estimated delivery
Free Delivery
3 - 5 Working Days
Product Description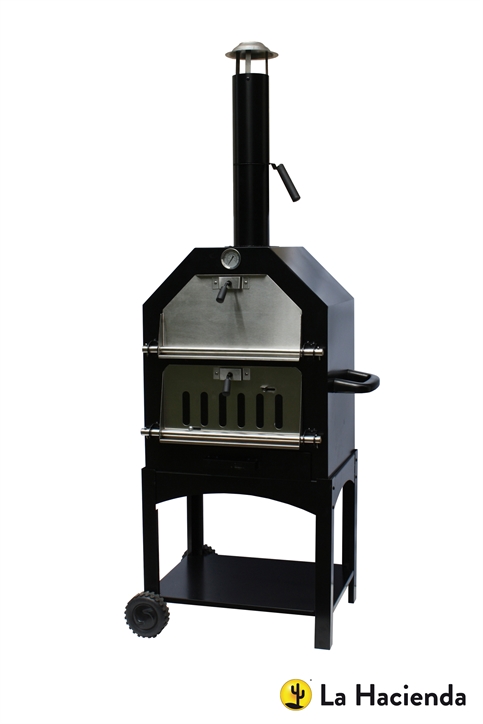 Stainless steel grill included
Pizza stone included
Fround mounted Temperature guage
Steel design for durability
Free delivery available
Professional Pizza Oven
The Lorenzo wood fired outdoor oven is a 3 in 1 multi-function pizza oven that can cook pizza, as well as other BBQ style food and smoke delicacies.
Expand your al fresco cooking potential with this amazing product, complete with temperature gauge and stainless steel cooking grill.
To use the Lorenzo oven all you need to do is create a fire within the lower oven compartment and cook your pizzas on the internal cordeorite pizza stone, or for conventional barbecue foods, use the stainless steel grill provided.
Additional Information
Contents
- 1x
Wood fired outdoor oven (Assembly required)
- 1x
Stainless Steel cooking grill
- 1x
Pizza Stone
Dimensions
Height:
160cm
Width:
51 cm
Depth:
38cm