Filter Results By
Amalfi Garden Furniture Range from Hartman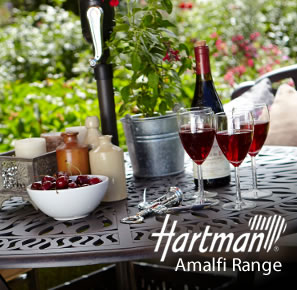 Order now to guarantee the best price!
If you're looking for a low maintenance garden furniture set, the Amalfi range could be for you. The entire selection has been constructed from coated cast aluminium, making it weather and rustproof. The sturdy material also gives the tables and chairs strength while keeping them lightweight.
As well as the Amalfi range being made to a high quality, it has also been designed to look great, with ornate flowing lines and floral patterning. The cushions have been produced with a hard wearing fabric, and are machine washable at just 30 degrees. The cushions can easily be removed for storage purposes if needed during long spells of rain or snow.
This page belongs to:
Hartman Amalfi Garden Furniture