Clay Chimenea Care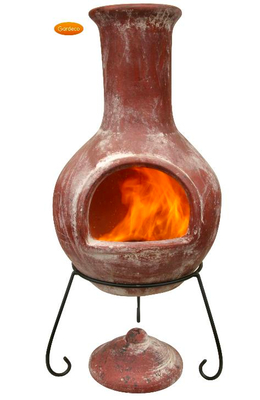 Looking After Your Chimenea
It is important to look after your clay chimenea so that you are able to fully benefit from years of use and enjoyment.
Being forged from fire clay the clay chimeneas are hard but fragile in nature. They will damage if they are knocked or blown off of their stand. Therefore, it is important to store your chimenea on a flat surface, on the stand provided, in an area where it is less likely to be damaged by human, pet or weather interference.
It is beneficial to seal a clay chimenea every two or three months with a clay or brick water sealant, which will help to extend the life of your chimenea. It is also possible to repaint your chimenea should the paint begin to peel after use and it is even possible to use an ordinary household emulsion.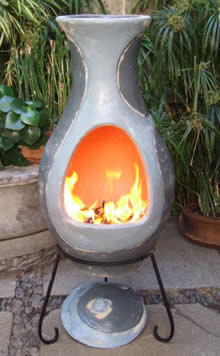 Winter Care for your Clay Chimenea
It is important to keep your clay chimenea dry. By nature clay will soak up moisture, and if you were to start a fire in a damp chimenea the resulting temperature change could cause the it to crack. One of the Rain and dust covers would be ideal to protect the chimenea from the elements.
During the winter months when the chimenea is likely to be exposed to more severe weather conditions and specifically frost it is highly recommended that you store your chimenea indoors, as the clay could become victim to frost damage.
It is also recommended to stop using the chimenea during these periods as a sudden temperature change may result in cracking or damage.
Like This Article? Why not Share or Tweet about it.