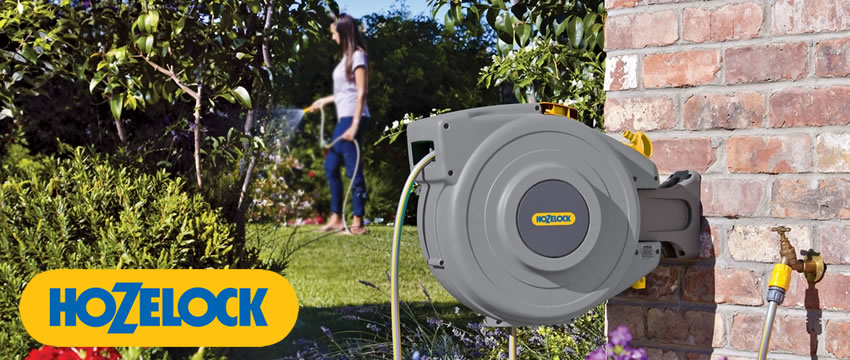 Auto Reels
New Grey Models
Auto Reels are our best selling hose reel, favoured by gardeners because they smoothly retract the hose for you. They are available in 10, 20, 30 and 40 metre lengths, making them ideal for all sizes of garden.
Shop Now
Hozelock have over 50 years of horticultural expertise, making them one of the UK's leading and most trusted gardening equipment manufacturers. Their pride in craftsmanship is cemented by the fact that 75% of their products are still manufactured in Britain.
They have combined their knowledge and experience with innovation to develop a comprehensive range of gardening products that are striking and practical. Built to last, Hozelock's product range comprises of practically everything any serious gardener requires for their gardening and watering needs.
Their speciality lies in garden watering and have been providing gardeners with watering solutions for decades. Their product portfolio consists of a huge variety of automatic and manual watering products perfect for keeping your garden healthy.