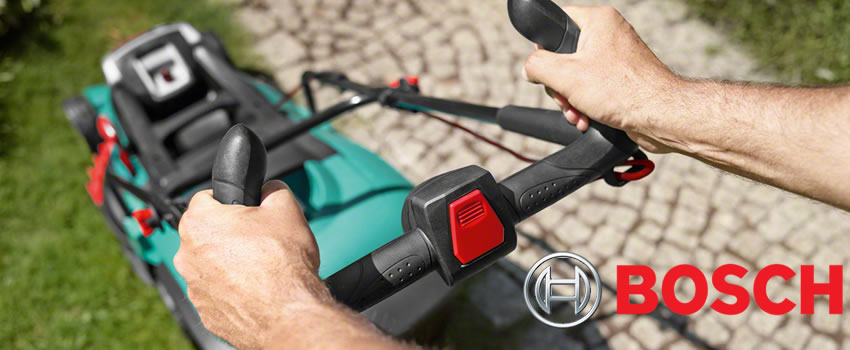 Bosch
Lawn Mowers
The Rotak mowers are available in electric or cordless models and they provide enormous power and results that are second to none.
Shop Now
Bosch manufacture a range of electric and battery garden power products that have proven to be highly reliable and very affordable. Bosch products are at the forefront of innovation and are designed to be comfortable to hold and manoeuvre.

Many of the new tools, including the cordless Rotak mowers, use lithium-ion batteries, which makes them powerful and lightweight.

We recommend taking a look at the Bosch AXT 25 TC shredder, which is always highly rated by our customers, and the AMW10 Multi tool packages.