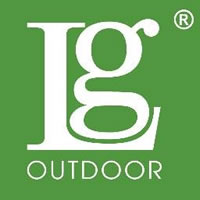 With its diverse portfolio, the Leisure Grow brand manufactures high-quality garden furniture that is sure to make a statement in your back garden.

Featuring both weave and aluminium furniture, it produces a range of stunning sets, from casual corner units, to four and six seater dining sets and sun loungers. These all come in neutral grey and sepia colourways that would fit into most garden settings, whether modern or more traditional.

Leisure Grow's furniture is topped with comfy, Eden cushions that are weather proof, meaning they can be left out all summer season, with rain showers not a problem.

Explore these stunning ranges by clicking on the images below:
What type of furniture are you looking for today?
Looking for that perfect set for that perfect space. Explore the wide range by the type of furniture you require. Whether it's a corner set that will fit beautifully in that corner of the garden; a lounge set that will look great while you're admiring the garden. Maybe even a dinning set that will sit pride of place in the middle of your patio. Take a look at our massive selection by the type of furniture you require.
Maybe you're looking for a specific material?
Weather it's metal, weave, rope or wood; Kettler have an extensive range of glourious furniture for you to enjoy.
Explore the full Leisure Grow Outdoor experience

Trusted Online for Over 15 Years
At Garden4Less we are dedicated to providing the best service and products to our customers. With 0% finance available and a 100 day return policy, helping our customers is at the heart of what we do.