UK Standard Delivery
Covid-19
Due to the current situation we are experiencing delays in products being delivered to us and with limited staff our delivery time may be delayed. We apologise for this inconvenience and are working as hard and fast as we can to get orders out to you as quickly as possible. We hope to get back to our normal procedure soon.
Normal Procedure
Our fast delivery service just got faster and now delivery is free on all Garden4Less orders over £25, exclusions may apply for remote areas, merchant items and bulk items weighing in excess of 25kg.
Now more parcels than ever before are being dispatched the same day resulting in many orders being delivered the very next day. By placing your order before 4:30pm you are increasing the chances of the order being dispatched the same day, with weekend orders being dispatched on Mondays.
We can sometimes arrange special delivery or Saturday delivery by phone request but this will usually result in an extra fee to cover the additional courier or dispatch charges involved in fast tracking the order.
Please be aware that we cannot arrange an absolute guarantee delivery date for an order as the delivery itself is performed by a third party courier and, although it is very rare, failures do sometimes occur due to misrouting of a parcel.
There are a few exclusions to these delivery timescales on specific products but these exclusions are mentioned in the products description and relate to wheelbarrows, Buschbeck masonry BBQs and Nemasys pest control products.
Our ESTIMATED UK Mainland delivery for Garden4Less orders placed before 4:30pm is now 3 to 7 days.
UK Mainland Delivery Charges
Delivery is free* on all garden4less orders that exceed £25 in value. Orders under this value may be subject to a delivery charge. Our delivery charges are outlined below:
Minimum: £2.75 (unless delivery is free)
Maximum : £5.99
For orders under £25 our maximum delivery charge is £5.99, once this has been reached all items added subsequently will be done so at no additional cost to delivery.
Items marked as free delivery only relate to that product, if additional items are added that incur delivery costs then these will be charged, unless the total order exceeds £25 and then free delivery applies
Delivery charges are visible on the mini cart which is displayed in the header of all pages once a product has been added to the cart.
Please Note: We have suspended orders and deliveries to Northern Ireland for the time being until there has been a decision regarding the trading costs and procedures.
*Delivery to Northern Ireland and remote areas may incur an additional charge. Orders with merchant items on are subject to the merchant's own delivery charges. Please also note that it may not be possible to deliver certain items over 25kg to remote areas due to courier restrictions Read more about delivery to remote areas
UK Delivery Times
Our current delivery times for standard UK delivery is estimated at 3-7 working days.
Although the majority of orders are delivered within these timescales there will always a few exceptions where the delivery does not arrive within the estimated duration.
In these instances, we ask you to be patient but advise that if an order has not been received within 10 working days you contact us at contact@garden4less.co.uk where we can track your delivery.
UK Delivery Methods
We have selected the delivery methods that we believe offers the safest delivery of your items in a reasonable time frame. Because we have such a wide range of products we use different couriers depending on the item being sent.

We use some of the largest distribution companies in the UK including:


DPD Next Day
DPD is one of the UK's leading parcel delivery companies offering an exceptional parcel delivery service. Provide us with a mobile contact number and DPD with send SMS notifications telling you when your parcel will be delivered.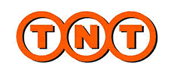 TNT 24hr
We use TNT for the delivery of large and bulk items including gas BBQs and garden benches. TNT provide a 24hr delivery service to the UK Mainland only.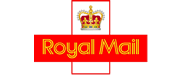 Royal Mail 48hr
Royal Mail's 48 Hour service allows small parcels to be dispatched to anywhere in the UK and are often delivered within 48 hours, excluding Sundays.

Please note that the delivery method used is determined based on weight, size, value of the order and the delivery service selected.