UK Standard Delivery
Covid-19
Most deliveries and services are now back on track but there are still some knock on effects from Covid that can affect deliveries, see here for more information
Normal Procedure
Delivery is free on all Garden4Less orders over £50, exclusions may apply for remote areas, merchant items and bulk items weighing in excess of 25kg.
Free delivery is estimated at between 2-3 working days, but you can request an item to be delivered quicker (with the day of delivery given on the product page), or for a specific day, for a fee of £10.
We can sometimes arrange special delivery or Saturday delivery by phone request, but this will usually result in an extra fee to cover the additional courier or dispatch charges involved in fast tracking the order.
Please be aware that we cannot arrange an absolute guarantee delivery date for an order as the delivery itself is performed by a third party courier and, although it is very rare, failures do sometimes occur due to misrouting of a parcel.
There are a few exclusions to these delivery timescales on specific products but these exclusions are mentioned in the products description and relate to wheelbarrows, Buschbeck masonry BBQs and Nemasys pest control products.
The estimated time for delivery is listed on each individual item in the section under 'add to basket'.
UK Mainland Delivery Charges
Delivery is free* on all garden4less orders that exceed £50 in value. Orders under this value may be subject to a delivery charge. Our delivery charges are outlined below:
Standard Delivery is £2.95 for goods under £50 (additional charges may apply for remote post codes*)

For orders under £50 our standard delivery charge is £2.95, once this has been reached all items added subsequently will be done so at no additional cost to delivery.
Items marked as free delivery only relate to that product, if additional items are added that incur delivery costs then these will be charged, unless the total order exceeds £50 and then free delivery applies
Orders with merchant items on are subject to the merchant's own delivery charges.
Delivery charges are visible on the Mini Cart which is displayed in the header of all pages once a product has been added to the cart.
Please Note: We have suspended orders and deliveries to Northern Ireland for the time being until there has been a decision regarding the trading costs and procedures.
*Delivery to remote areas may incur an additional charge. This includes post codes: FK17-21, HS1-9, KA27-28, KW1-17, PA20-49, PA60-78, PH19-44, PH49-50, PO30-41, TR21-25 and all AB, BT, HS, IM, IV and ZE postcodes.
Please also note that it may not be possible to deliver certain items over 25kg to remote areas due to courier restrictions Read more about delivery to remote areas
UK Delivery Times
Our current delivery times for standard UK delivery is estimated at 2-3 working days.
Although the majority of orders are delivered within these timescales, there will always a few exceptions where the delivery does not arrive within the estimated duration.
In these instances, we ask you to be patient but advise that if an order has not been received within 10 working days you contact us at contact@garden4less.co.uk where we can track your delivery.
Pre-Orders
An item listed for delivery in a month e.g 'May' instead of a number of days is a pre-order item.
This is the month that we expect to receive the item to us and get it to you. The timings of these are rough as it's based on when it's expected to arrive to us after being shipped from China.
We endeavour to keep you updated about the delivery of this with emails when we have updates of each stage. More information can be found Here
If you've ordered multiple items and one includes a Pre-Order, our standard procedure is to wait and send them all out together. Please contact us if you would like us to process your order differently.
UK Delivery Methods
We have selected the delivery methods that we believe offers the safest delivery of your items in a reasonable time frame. Because we have such a wide range of products we use different couriers depending on the item being sent.

We use some of the largest distribution companies in the UK including:


DPD Next Day
DPD is one of the UK's leading parcel delivery companies offering an exceptional parcel delivery service. Provide us with a mobile contact number and DPD will send SMS notifications telling you when your parcel will be delivered.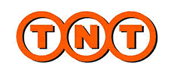 TNT 24hr
We use TNT for the delivery of large and bulk items including gas BBQs and garden benches. TNT provide a 24hr delivery service to the UK Mainland only.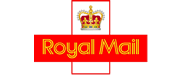 Royal Mail 48hr
Royal Mail's 48 Hour service allows small parcels to be dispatched to anywhere in the UK and are often delivered within 48 hours, excluding Sundays.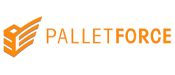 Palletforce
We use the Palletforce network for our larger items offering a nationwide delivery to most areas of the mainland UK. You will be contacted to arrange a convenient day for delivery unless you have booked our named day service, in which case your delivery will be anytime between 8am and 6pm.
Please be aware this is a kerbside delivery only and there will be no facility to remove the pallet.

Please note that the delivery method used is determined based on weight, size, value of the order and the delivery service selected.