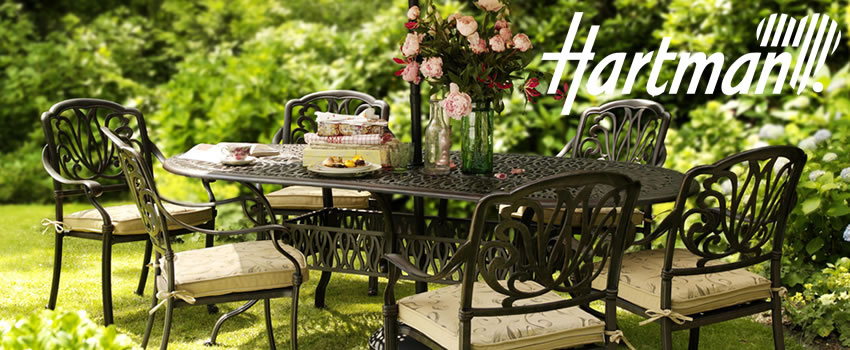 Furniture
Amalfi
Stylish with organic flowing lines, the Amalfi furniture range has a distinctive appearance that will enhance any outdoor space.
Being manufactured from cast aluminium, it is lightweight, durable and virtually maintenance free. The Amalfi range is a classic from Hartman and has been popular for many years now.
DETAILS
Hartman Garden Furniture
Hartman's versatile garden furniture collection includes a wide variety of styles and pieces suitable for every size and shape of outdoor space. With cast aluminium, weave and hardwood ranges of garden furniture it has all budgets and tastes covered.

The cast aluminium Amalfi range is considered by many to be the corner stone of Hartman's furniture collection. It is durable and attractive making it ideal for all gardens.