Hozelock Auto Reel 20m - 2401
Product Code : 2401 Barcode : 5010646059541
Black Tag Event, Now On!
Brief Description
The robust mechanism quickly stores the hose away for you, with much less effort
The hose is layered back into the Auto Reel for smooth operation every time
Wall mounted with 180 degree pivot allowing you to reach every area of your garden
Includes 20m of premium hose and soft-touch connectors

Special Offers
Accessories
Product Description
Easy to use - the Auto Reel smoothly and easily unwinds the hose enabling you to stop at any point to water. The reels mechanism automatically locks so that you don't have to hold the hose taught. To unwind more hose simply pull the hose and the mechanism will unlock allowing you to easily water various parts of your garden.

Puts itself away - when it is time to rewind the hose, a simple tug unlatches the drum, and the Auto Reels patented automatic rewind system takes over. The layering system neatly coils the hose with no kinks, tangles or effort.

Wall hanger - 180 degree coverage the robust wall bracket allows the Auto Reel to pivot 180 degrees allowing you to reach every part of your garden. Auto Reel can be easily fitted or removed from the wall and now includes convenient storage points for your spare fittings and spray guns. The bracket also has a fixing point where you can fit a padlock (not supplied) for reassurance.

Feeder hose & park point - neatly store the feeder hose when not in use. This is especially useful when tidying the unit away in winter. The leak free parking point prevents drips when storing in your shed or garage.

Hose Stop - Prevents the hose fully retracting into the unit meaning the hose is easily available every time.

Integrated child lock - this convenient lock prevents the hose from being pulled out by children, ensuring the hose is only pulled out when needing to water the garden.

All the fittings you need - complete with tap connector, soft touch hose attachments, feeder hose and an adjustable spray nozzle. Your Auto Reel comes with all the necessary parts you need to get watering straight away.

Assembly instructions can be viewed here

Dimensions: H43cm x W28cm x D44cm


More Information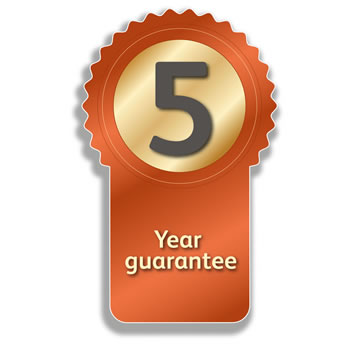 5 Year Guarantee
Every Auto Reel comes with a 5 year guarantee (when you register online) providing you with peace of mind that your Auto Reel will be watering your garden for years to come.
For over 20 years Hozelock have been manufacturing Auto Reels within its UK Centre of Excellence. Over this time we have developed a comprehensive range which provides gardeners with the watering solutions they need to keep their gardens looking great.
Clean, tidy & protected the Auto Reel neatly stores and protects the hose in a tough Polypropylene UV stabilised case ensuring the hose remains protected and therefore extends its life.
Product Reviews
Hozelock Auto Reel 20m - 2401
Overall rating 96.5% from 57 reviews