Watering goes wireless with new Hozelock Cloud Control timer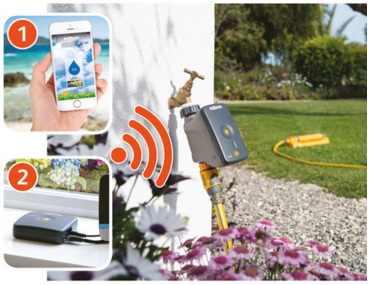 When kids today hear that, once upon a time the TV didn't have a remote, they are often unable to comprehend how people got by. Well soon enough younger generations will be equally shocked, when you tell them that you once watered the plants by walking up and down the garden with a hosepipe.

The future of garden irrigation is being led by watering specialists, Hozelock. The market giants have long been known for their innovative products, but their latest, might just be their greatest.

Hozelock are preparing to unleash the 'Cloud Controller' and it is as amazing as it sounds. The product will offer the user the ability to control an existing watering set-up remotely from their mobile smart phone, wherever they may be.




"Gardens are finally becoming a natural part of the connected home"
- Carol Wright, Hozelock



People can instantly water their garden, or even program the device to disperse water at certain times of the day, without being at the same address or even in the same country. It also includes an incredibly handy feature, which makes suggestions for watering based on the local weather forecast.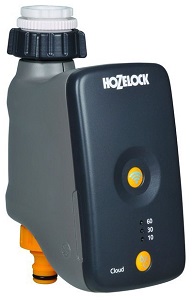 Hozelock's marketing manager, Carol Wright, said: "In a world where millions of Apps are downloaded every day, and the typical British household already has at least seven connected devices, gardens are finally becoming a natural part of the connected home."

The product works by sending a signal to a receiver connected to your internet router. Once the command has been received, the device then connects to a control unit linked to your tap, which allows the water to flow as you desire. The product has already been a huge hit overseas, and is expected to arrive in the UK by Spring 2016.



"This device is a truly amazing piece of irrigation equipment!"
- Robert Osborne, Garden4Less


Mrs Wright added: "When we first presented Hozelock's new Cloud Controller to international markets in April, the reaction was overwhelmingly positive and we are sure that the UK's reaction will be similarly enthusiastic."

Robert Osborne, Managing Director at Garden4Less.co.uk, said that Hozelock never fail to amaze him with their products.
He said: "Year after year, we get great new products from Hozelock, and year after year I think they can't possibly come up with something to top them.
"Yet again Hozelock have proved me wrong. This device is a truly amazing piece of irrigation equipment and I am looking forward to getting the Cloud Controller in stock for our customers - I might even have one for myself too!"

Like This Article? Why not Share or Tweet about it.