Muck Boot Tremont Tall Wellingtons RHS Print - Navy / B&B Passiflora - UK 3 / EU 35/36
Product Code : TWT-2FLR-UK3 Barcode : 664911063556
The Muck Boot women's Tremont Tall Wellingtons are the perfect compromise between outdoor durability and everyday fashion. They are well constructed wellington boots with an eye-catching floral pattern on their neoprene upper. They have been reinforced with a rubber overlay and sit on a robust rubber outsole, making them ideal for all-year-round wear.

This product is endorsed by the Royal Horticultural Society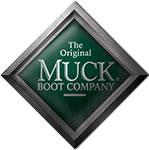 Product Description
4mm neoprene upper with floral pattern
Rubber overlay for added protection
100% waterproof
PK mesh lining for breathability
EVA insole with gel cushion insert for superb comfort
Deep tread with low heel for increased grip
Fashionable And Floral Outdoor Boots
Whether you're trudging through the mud or just popping to the shop, these women's Muck Boot Tremont Tall Wellingtons are an excellent choice of footwear. A stylish twist on outdoor boots, they feature a vibrant floral pattern on the top section of their 4mm neoprene upper and are completely waterproof. The majority of the neoprene is covered by a rubber overlay for increased durability and protection.

These boots have been designed with comfort in mind and have a PK mesh inner lining for on-foot ventilation, as well as a dual density EVA innersole with gel cushion insert for exceptional cushioning.

A durable rubber outsole provides a sturdy foundation for these boots. It features a deep tread with a low heel for improved traction - perfect for mud or snow.

Endorsed By The Royal Horticultural Society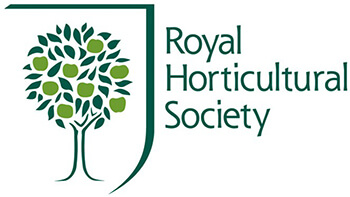 This footwear is part of Muck Boot's Royal Horticultural Society collection which is the only footwear that the RHS endorse.

The Royal Horticultural Society works with the aim of benefiting those who take a keen interest in horticulture or gardening. They achieve this through a number of initiatives including live shows, educational programmes and community projects.

Warranty Information
Customers who have purchased Muck Boots that fall under the Manufacturer's warranty should send the items back to Garden4Less via the return address provided.

Warranty Outline
The Original Muck Boot Company®, a Honeywell Company, warrants to the original end customer, that its footwear will be free from defects in materials and workmanship for a period of one year from the date of purchase by the original end customer. For warranty questions, please contact the MuckBoot Customer Care team on 02034 811333.

Exclusions
This Limited Warranty does not cover any damage arising from normal wear and tear, failure to adequately maintain and store the footwear, unauthorized alterations, repairs or modifications not performed by The Original Muck Boot Company®, footwear used other than in the manner intended, improper or inadequate fit, use of a safety boot after such boot has sustained damage rendering unsafe for use in the environment for which it was designed, damage caused by chemical or foreign substances. The Original Muck Boot Company does not warrant any of its footwear provides protection from bites from wildlife and is not liable for personal injury resulting from such bites.
Product Reviews
Muck Boot Tremont Tall Wellingtons RHS Print - Navy / B&B Passiflora
Overall rating 100% from 1 reviews