Mains Powered vs Cordless Lawnmowers

When faced with the prospect of buying a new lawnmower, there are several questions that usually pop up. One of the most common ones is: "Which is best - plugin or cordless?"
The truth is that generally there is no 'best' over all. There will only be a 'best option' for you and, like many things, it will depend on what your needs and circumstances are.

To make things fair, we will be comparing the Bosch Rotak 37 with the Rotak 37 li - two mowers that are exactly the same other than one key difference - the power source.


Mains-Powered: Bosch Rotak 37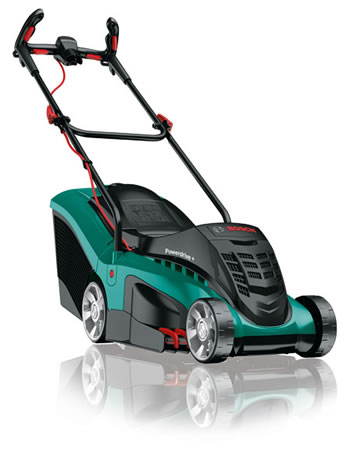 In many cases, the mains-powered Rotak 37 lawnmower will get the job done. What you need to look for with any corded mower is a good amount of power, which the Rotak has in spades. A 1.4kw (1400watt) Powerdrive+ motor is more than enough to handle any lawn, wet dry, long or short.

The mower's only drawback is the cable itself. The mower does come with a lengthy 10m cable, however for larger gardens an extension lead will be required. Not only does this pose a potential trip hazard but it is also something you will need to dodge around when mowing the lawn. Flowerbeds are also at risk of being ruined if a trailing cable is pulled over the top of them.

With that being said, customers with small and simple garden layouts will have no problem using the Rotak 37. Just plug it in, and away you go.

Find more information about the Rotak 37 here.



Cordless Battery-Powered: Bosch Rotak 37li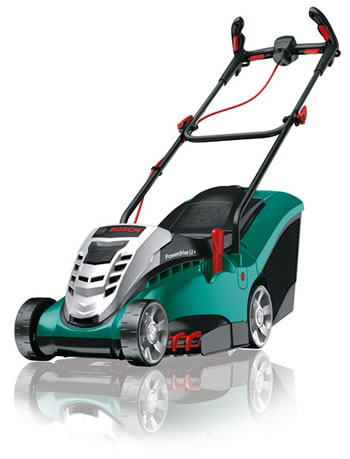 If your garden isn't so small, has lots of flowerbeds, or you just don't wish to untangle cables every now and then, the cordless Bosch Rotak 37 li may be the best option. Again, the blades are powered by the Powerdrive+ motor. However, with this model the power source is a 36volt lithium-ion battery.

The main disadvantage with a battery mower is of course, the battery will eventually run flat and need to be recharged. The cordless mower's battery can be removed for easy charging and the Bosch battery will last up to 30 minutes on a full charge, with a battery life cycle expected to last around 500 - 700 charges before needing to source a replacement battery.

Larger models, such as the Rotak 43 li come as standard with an additional battery so that you can charge one while you use the other, diminishing the risk of running out of power before your lawn is finished.

Find more information about the Rotak 37 here.




Still Unsure?
If you're not convinced of which type of mower would be best-suited to you and your garden, call 01283 543974 to speak to a

garden

4less

expert who will be able to assist you.



Like This Article? Why not Share or Tweet about it.