Parasene Super-Warm 5 Greenhouse heater - 682
Product Code : 0682 Barcode : 5014143006824
The Parasene paraffin Super-Warm 5 Greenhouse heater is ideal for use in a greenhouse of up to 5 sq. ms (6' x 8'), or as an anti-frost heater in a larger structure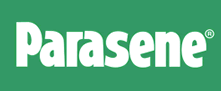 Delivery Options
- Available at Checkout
Estimated delivery
Free Delivery
1 - 3 Working Days
Product Description
This model is ideal for use in a greenhouse of up to 5 sq. ms (6' x 8'), or as an anti-frost heater in a larger structure.



Capacity : 4.5 ltrs


Continuous burning time when full : up to 3.5 days


Economical to run


Tested and approved for safety


Quality build for years of use!

Product Reviews
Parasene Super-Warm 5 Greenhouse heater - 682
Overall rating 63% from 20 reviews
This page belongs to:
Parasene Super-Warm 5 Greenhouse heater - 682