Ellumiere Black Spotlight - Large
Product Code : 01EL063
Low Voltage Easy-Connect Garden Lighting
Illuminate your favourite garden features with this Large Ellumiere Black Spotlight. Stylish, subtle and adjustable, this spotlight will deliver warm white light exactly where you need it.

It comes with a stand and a stake, allowing you to place it wherever suits you. It uses an energy-efficient LED light bulb and requires cabling, connectors and a transformer to work.

All additional components available from Garden4Less
Delivery Options
- Available at Checkout
Estimated delivery
Free Delivery
2-7 Working Days
Product Description
Ellumiere Black Spotlight Large
IP44 Weatherproof rating
Sleek black finish
250 Lumen light output
Warm white light colour
Energy efficient LED light bulb
Adjustable head
Requires cabling, connectors and transformer (sold separately)
Your Garden In The Spotlight
Ensure key areas of your garden are always lit up and on display with this Ellumiere Large Black Spotlight. Whether it's a statue, plant, hanging basket or pond, you can ensure that your favourite parts of the garden are highlighted and stand out in the dark.

Featuring an LED light bulb, this spotlight has an adjustable head that can be positioned exactly where you need it. It comes with both a stand and a stake, allowing you freedom to place it wherever works best. It requires cabling, connectors and a transformer to work, all of which can be found on the Garden4Less website. You can also add up to 11 more lights to your system, whether that be more spotlights, deck lights or bollard lights.

3-Step Garden Lighting Systems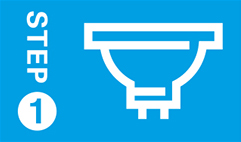 Step 1: Lighting
Ellumiere garden lighting allows you to mix and match different types of lights to create a truly bespoke set-up that's perfect for your back garden. You can choose from spotlights, deck lights and bollard lights to form a system of up to 12 lights per 72W transformer.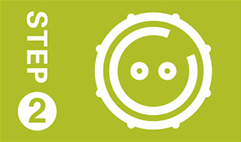 Step 2: Connectors & Cables
To connect all of the lights in your Ellumiere lighting system you will need connectors. Each light will need a T-Piece connector, except for the very end one in the system. You can choose from 1m, 2m, 5m and 10m cables to suit the size of your garden. They use a two-pin connection and screw together for a watertight seal.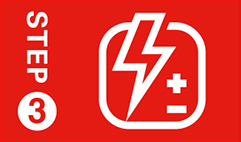 Step 3: Transformer
All systems will need to be plugged into a power source and to do this you will need a 72 watt transformer. Each transformer can support up to 12 lights and 50m of cabling. It is advised that you do not exceed either of these limits.


Additional Information
| | |
| --- | --- |
| Power | 3W |
| Nominal | 12V |
| Bulb Type | LED MR16 |
| Lumens | 250 Lumens |
| Cable Length | 0.5m |
| Height | 160mm |
| Construction | Black Plastic Housing |
| Requires | 12v Transformer |
| Adjustable Head | Yes |