Hartman Berkeley Replacement Weatherready Cushion in Platinum
Product Code : BERK-CUSH-PL
Secure with a deposit!
Just A £5 Deposit Required
Brief Description
This Hartman Berkeley Replacement Weatherready Cushion is designed for the Hartman Berkeley Dining Chair, and comes in a platinum colourway.

This cushion is Weatherready, so can be left in place in all weathers over the summer period.

It comes with a 1 year manufacturer warranty

Delivery Options
- Available at Checkout
£2.95
Delivered Late Feb 2024
Product Description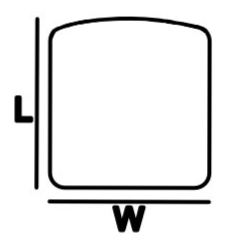 Hartman Berkeley Replacement Weatherready Cushion
Platinum colourway
Permeable material
1 year manufacturer warranty
Additional Berkeley cushion
This Hartman Berkeley Replacement Weatherready Cushion is designed for the Hartman Berkeley Dining Chair, and comes in a platinum colourway.

This cushion is Weatherready, so can be left in place in all weathers over the summer period.


Weatherready Cushions
Manufactured using special microfibre all-weather fabric, these Weatherready cushions will repel water during light showers, and let water flow straight through them in heavier downpours.

They utilise a clever system of perforated material wrapped around rapid-dry foam, allowing water to permeate through the cushion and then dry naturally - no harm done. As well as being stylish and comfortable, these cushions are also moisture, mildew and UV resistant. They can be stored outside all summer long, ready to be used quickly and conveniently, as and when they're needed.

Additional Information
Dimensions:
Length 45 x Width 46 x Depth 6cm

Questions and answers
(1 questions & 1 answers)
Product Reviews
Hartman Berkeley Replacement Weatherready Cushion in Platinum
Overall rating 80% from 1 reviews