Hartman Westbury Cushion Storage Box in Ash
Product Code : 68168146 Barcode : 8711268591637
Black Tag Event, Now On!
Useful and attractive storage unit
Brief Description
The Hartman Westbury Cushion Storage Box would make a perfect addition to your existing Hartman Westbury products. Designed to store furniture cushions over the summer months, this attractive box is a handy 150cm long, and comes with an easy-open air-pump lid.

The storage box is made of a traditional ash toned weave, on a hard wearing aluminium frame. It can be left out all year round and will retain its stunning appearance for years to come.

The Hartman Westbury Cushion Storage Box comes with a 3 year warranty

Delivery Options
- Available at Checkout
Estimated delivery
Free Delivery
2-3 Working Days
£5
Delivery Monday, 4 December
£5
Specified Delivery Date
Product Description
Hartman Westbury Cushion Storage Box
Easy open air pump lid
Hard wearing resin weave
Natural ash colourway
3 year manufacturer warranty
Perfect accessory for the Hartman Westbury set
Store your outdoor furniture cushions in style with the Hartman Westbury Cushion Storage Box. Perfectly matching other products in the Hartman Westbury range, in a ash colourway, this storage unit is a spacious 150cm long, and would make an attractive and useful addition to your garden.

A handy feature is the air pump lid, which enables you to easily open and close the storage box with little effort.

The storage box is made of a strong synthetic resin weave in an attractive double curve, ash finish, and is sturdy enough to be left out all year long, without worry of weather damage. While cushions will need to be stored inside over winter, the box itself can be left out and used to store other items over the winter period, such as tools and pots.


Care and Maintenance
This Hartman garden furniture is made from robust materials so doesn't require much maintenance to keep it looking its best. The weave is made from synthetic resin and, for this reason, is resistant to all weathers. It can be left outdoors all year round and only requires a quick wipe-over at the beginning and end of the summer. To clean the weave, simply use a cloth or sponge and some warm soapy water. It is advisable to use non-foaming soap as this will not leave behind residue which could attract dirt.


Additional Information
Height 100 x Length 150 x Width 70cm


Colours: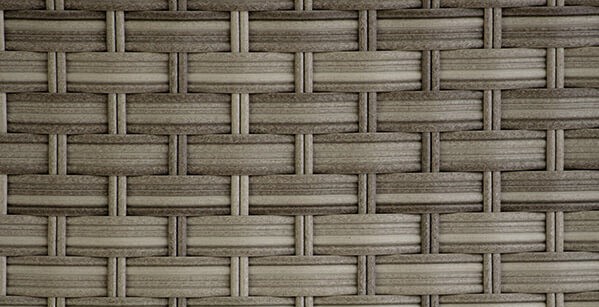 Ash Weave
Questions and answers
(2 questions & 2 answers)
Product Reviews
Hartman Westbury Cushion Storage Box in Ash
Overall rating 100% from 1 reviews