Hozelock 5L Pressure Sprayer - 4505
Product Code : 4505 Barcode : 5010646053761
Can hold up to 3 litres of liquid
The Hozelock sprayer range provides easy, accurate and cost effective application of water and other water-soluble garden products.

The Hozelock 5L sprayer is a multi-purpose, effective pressure sprayer for outdoor use. The maximum dispense capacity for this sprayer is 3 litres.

12 month manufacturer's warranty

Delivery Options
- Available at Checkout
Estimated delivery
£3.00
2-7 Working Days
Product Description
Adjustable cone nozzle from jet to mist
Integrated in-built pressure release valve
Innovative last drop technology
Translucent, graduated bottle for accurate chemical
Mixing and dosing
Wide, ergonomic pump handle for easy pressurisation
Wide opening for easy filling
Must-have garden accessory!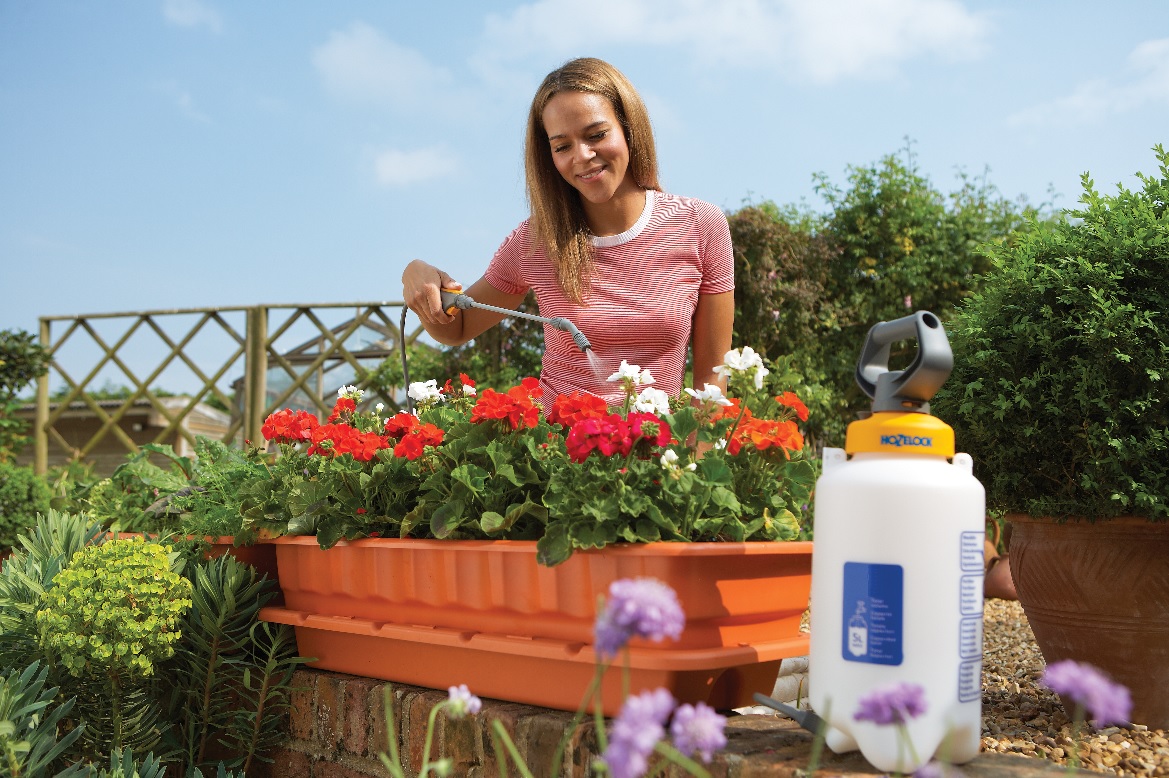 The Hozelock 5L sprayer is a multi-purpose, effective pressure sprayer for outdoor use. It provides easy, accurate and cost effective application of water, insecticides, pesticides, fungicides and water-soluble fertilisers, helping you keep your garden looking tip top!
The sprayer is easy to use, simply by pumping the main handle a few times to gain pressure and then squeezing the release trigger. For best results, leave 2 litres of air space inside the bottle to allow pressure to build. Unlike the sprayer pro and sprayer plus models, this basic sprayer does not have a trigger that locks in place, but overall the sprayer still serves as a fantastic tool for small gardens.
Product Reviews
Hozelock 5L Pressure Sprayer - 4505
Overall rating 86.3% from 32 reviews