Hozelock 5L Pressure Sprayer Plus - 4705
Product Code : 4705 Barcode : 5010646053792
The Plus pressure sprayer range incorporates a number of high quality easy to use practical features. Including a dosing cap, 'last use' indicator and shoulder strap.

The Hozelock Plus 5 Litre sprayer is a multi-purpose, effective pressure sprayer for outdoor use. The maximum dispense capacity for this sprayer is 3 litres.

3 year manufacturer's warranty

Delivery Options
- Available at Checkout
Estimated delivery
Free Delivery
2-7 Working Days
Product Description
Nickle-plated nozzle switches from jet to mist
Integrated in-built pressure release valve
Innovative last drop technology
Translucent, graduated bottle for accurate chemical
Mixing and dosing
Wide, ergonomic pump handle for easy pressurisation
Wide opening for easy filling
Must-have garden accessory!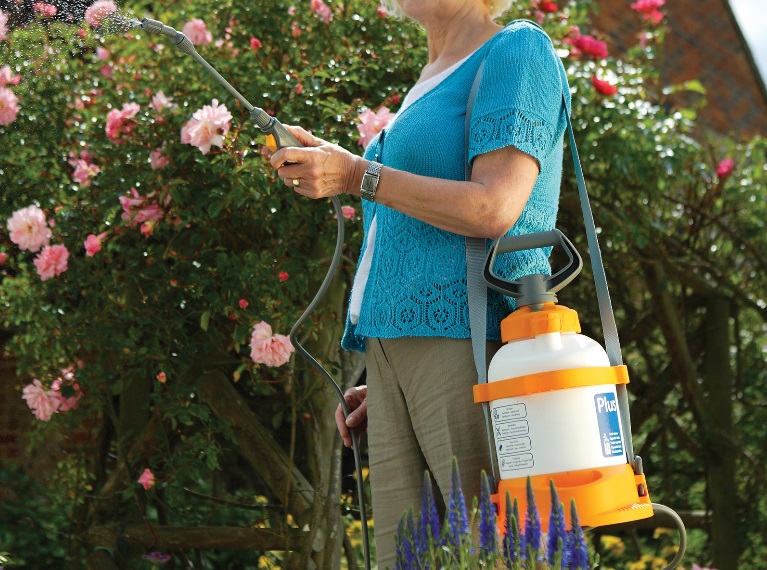 The Hozelock Sprayer has been upgraded! The sprayer plus provides a simple and cost effective method for the application of water, insecticides, fungicides and pesticides in your garden.

The upgraded model also comes with a lockable on/off trigger, a mixing measure with 'last use reminder' and even a shoulder stray for ease of carrying. The sprayer is easy to use, simply by pumping the main handle a few times to gain pressure and then squeezing the release trigger.

For best results, leave 2 litres of air space inside the bottle to allow pressure to build. The water is gravity and pressure fed, meaning you will be able to use every last drop of liquid inside the unit.

Questions and answers
(1 questions & 1 answers)
Product Reviews
Hozelock 5L Pressure Sprayer Plus - 4705
Overall rating 98.3% from 12 reviews