Katie Blake Seville High Dining Corner Set Cover
Product Code : 518290
Protect your garden furniture from the elements with these covers designed specifically to fit the Katie Blake range of furniture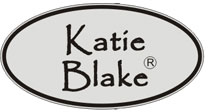 Delivery Options
- Available at Checkout
Estimated delivery
Free Delivery
2-5 Working Days
Product Description
Katie Blake Seville High Dining Corner Set Cover
Protects furniture from the elements overnight and year round
Waterproof
Secure cord ties
Protect your garden furniture from the elements with these covers designed specifically to fit the Katie Blake range of furniture.

The Katie Blake Seville High Dining Corner Set Cover will securely fit the Katie Blake KD and High Dining Corner Unit, including the table.

By using this cover, the set will be kept secure from the elements overnight and outside over winter. Its cushions can also be stored under the cover overnight, but must be brought inside for longer periods, such as over winter.

Use of this cover extends the warranty on Katie Blake furniture to 10 years, providing a key reason for using it.



Warranty Information
Materials
Katie Blake Garden Furniture has been made using the finest raw materials. The frames for the tables and chairs are made using high-grade aluminium which is rustproof and sits under rattan weave made to be weather resistant.


Milan Range
The Milan range comes with a 5 year manufacture warranty when used with a genuine Katie Blake cover to protect the set. The rattan will show some natural fading over time that is hardly noticeable.


Other Katie Blake Ranges
Katie Blake provides a full 10-year guarantee against faulty workmanship for both the frames and the rattan weave when a genuine Katie Blake cover has been used to protect the set. If a Katie Blake cover has not been used, the Warranty is only 3 years. The rattan will show some fading over that time but it will be hardly noticeable.