LIFE Mallorca Sofa Lounge Set in Lava / Carbon
Product Code : LC-12-1763-540
Secure with a deposit!
Just A £50 Deposit Required
Perfect for small gatherings and relaxing outdoors in style, this set can accommodate four people in comfort with its 2-seater sofa and two separate spacious chairs. Included is a spacious coffee table, with a striking polywood top which enables you to share drinks and snacks with ease.

The lava coloured frame is made from hard wearing, rust-proof aluminium, which requires little maintenance. In addition, the all weather carbon coloured cushions can be kept out during the summer season, repelling rainwater to keep their attractive appearance.

The Mallorca Lounge Set comes with a 5 year manufacturer warranty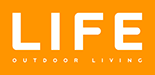 Delivery Options
- Available at Checkout
Free Delivery
Delivered August
Product Description
LIFE Mallorca Lounge Set in Lava / Carbon
Chilled out outdoor seating
Rust proof aluminium frame
Weather proof cushions
5 year manufacturer warranty
Wonderfully comfy lounge set
Make happy moments happen with the Mallorca Lounge Set. Perfect for lazing away summer evenings in its plump, comfy cushions, this set would make a fine addition to your garden. Featuring a 2-seater sofa, two lounge chairs and coffee table, the set allows you to relax in style, settle down and enjoy a drink or two.

The Mallorca comes with a durable Lava coloured aluminium frame, which is rust proof and requires little maintenance. The carbon cushions, meanwhile, are designed to be durable and weatherproof - they can be left out all summer, as their covers are made out of synthetic fibres that are strong, durable and colourfast. The table and arm rests are topped with striking polywood.
All-Weather Cushions
LIFE cushions have been designed to be kept in place all year round. They are not waterproof but use an innovative design which allows water to pass straight though, rather than being retained inside of the cushion.

This means that they can be left outside without fear of mould, mildew or rot setting in. As well as the micro porous filling, the cushion cases are made from high quality, UV-stabilised, woven textaline material.

Care and Maintenance
Made from aluminium, this set is practically maintenance free and only requires a small amount of attention to keep it looking its best. It does not need to be covered when not in use, as aluminium is weather resistant.

Although it won't rust, aluminium does oxidise over time which will result in discolouration. To remedy this, the aluminium should be washed with warm soapy water. It is also good to use a gentle acid such as lemon or vinegar - however, alkaline products such as ammonia or soda should never be used to clean your aluminium garden furniture.

Do not use a pressure washer to clean your furniture as it may cause damage and won't be covered under your warranty.

The cushions should be cleaned with warm water and non-foaming soap when required. The cases have zips and can be hand-washed at temperatures of up to 30ºC. This will not affect the All Weather properties of the cushion.

Components & Dimensions
This set comes with:
1x 2-seater sofa
2x lounge chairs
1x coffee table

Dimensions:
2-seater sofa: Height90 x Length 163 x Width 88cm
Lounge chair: Height 90 x Length 95 x Width 40cm
Coffee table: Height 82 x Length 82 x Width 40cm

More Information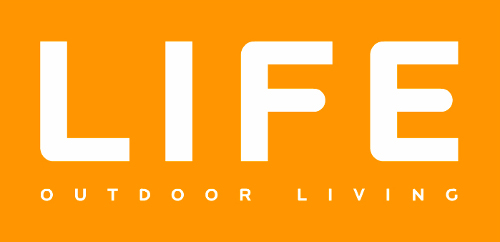 LIFE is a luxury outdoor furniture range which includes sets that are perfect for dining, relaxing and entertaining.
From wonderful woven AYA and Maui sets, to sleek, contemporary cast aluminium collections such as Delta and Timber, LIFE brings together ingeniously designed, skilfully crafted furniture sets that will look fantastic in any garden.
LIFE garden furniture sets also feature unique, scientifically-tested all-weather cushions which can be left in place all year round.