Hozelock 50m Ultimate Hose
Product Code : 7850 Barcode : 5010646055574
Anti Kink and Anti Crush - Best Quality Hose
The Hozelock Ultimate Hose includes Ultralite, anti-kink and no twist technology whilst still retaining a hardwearing and robust structure. Includes advanced UV and frost protection.

Dimensions: Length 50 metres Diameter 12.5mm (1/2")

30 year manufacturer's warranty

Delivery Options
- Available at Checkout
Estimated delivery
Free Delivery
2-7 Working Days
Product Description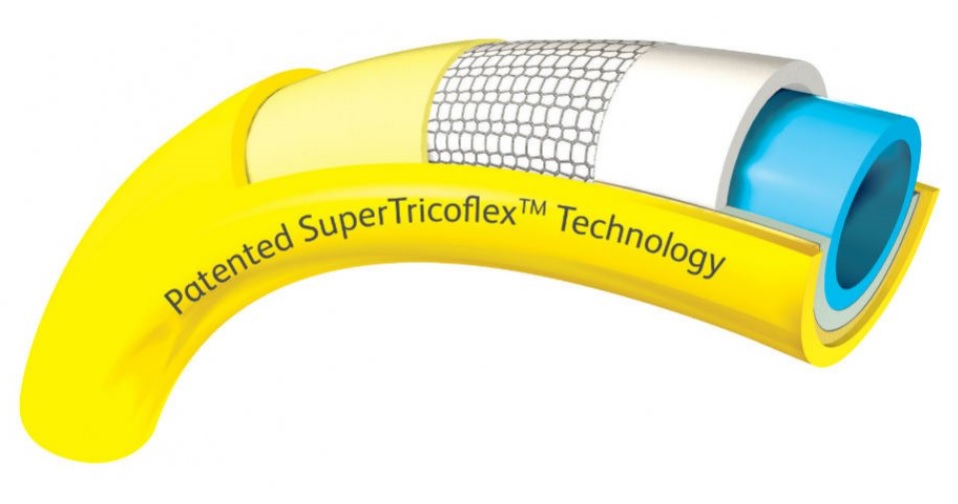 Lightweight
Anti kink
No twist technology
Flexible
UV resistant
30 year manufacturers guarantee
Free delivery available
Top Of The Range Hose
The Hozelock Ultimate Hose includes Ultralite, anti-kink and no twist technology, making it Hozelock's best hose pipe available. The super-hose has been made with multiple layers, giving it a hardwearing and robust structure that will last for years. It includes advanced UV protection, so the pipe don't crack or dry out due to prolonged sunlight, and also features a frost protection.
In fact, Hozelock are so sure of their product that each Ultimate hose includes a 30 year manufacturer's warranty, having gone through the most extreme testing in the Hozelock labs.
Only The Best Materials
The Super Tricoflex technology creates an Ultralite, anti-kink and anti-twisting hose without compromising on robustness. This Ultralite technology makes hose 25% lighter than other hoses of the same length and diameter, making it much easier to manoeuvre in the garden.
Five layers of reinforced knitted structure provide controlled flexibility and resilience, while the hose's smooth texture and lightweight structure allow it to glide smoothly through the garden, easily manoeuvre and effortlessly wind onto a system with ease.
Dimensions:
Length
50 metres
x Diameter
12.5 cm (1/2")

More Information
Hose
Anti-Kink
Anti-Crush
UV & Frost
Protection
Guarantee
Hose
Diameter
Starter
10 Years
12.5mm (1/2")
Ultra-Flex
20 Years
12.5mm (1/2")
Ultimate
30 Years
12.5mm (1/2")
Product Reviews
Hozelock 50m Ultimate Hose
Overall rating 95.8% from 52 reviews