Filter Results By
Grub Boots
Grub Boots, the perfect Neoprene Welly
Grub Boots have been perfecting the neoprene welly now for over 10 years. The majority of their boots, and certainly the ones that they are recognised for, are made from a combination of rubber and neoprene.
The neoprene boots are waterproof and insulated. The neoprene itself is manufactured using a high grade Chloroprene that consists of a micro bubble structure making it more waterproof and giving it 100% more stretch.
The thickness of the neoprene varies between each of the Grub Boot ranges to offer varying degrees of insulation and ultimately the thicker the neoprene the warmer the feet.
Grub Boot Technology
Grub boots use self-insulating INSU-FOAM Ultra which acts as a neutral medium between the wearer and the outside environment. Look out for the boots in the range that use the 5.0 and 8.5 technology.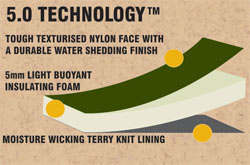 The 5.0 Technology grub boots are lined with moisture wicking terry knit, which keeps the wearer dry and has a super stretch to fit most calves. As INSU-FOAM ULTRA is a temperature neutral material that will keep your feet comfortable in most conditions for a prolonged period. TEMERATURE RANGE 30 to -10 centigrade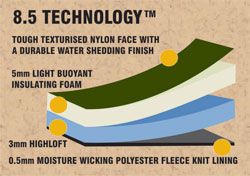 A moisture wicking polyester fleece lining combined with our HIGHLOFT liner is made from thousands of tiny fibers that allow air to circulate and trap heat, like down feathers. the liner wicks away excess perspiration and creates a comfortable temperature inside the boot in bitter winter weather. TEMPERATURE RANGE 15 to -40 centigrade
Buying from Garden4Less
We are an authorised UK stockist of Grub Boots and we are here to help. If your boots arrive and they don't fit then simply return them to us for a refund or an alternative size. In the unlikely event that your boots develop a fault within the warranty period then we will ensure that we exchange your boots for a fault free pair.