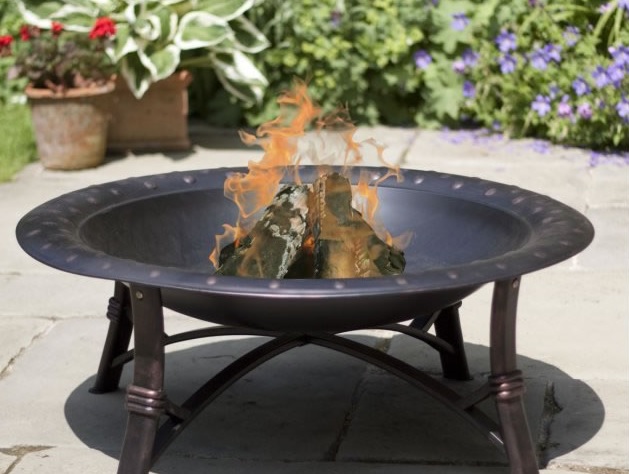 Fire bowls are a popular alternative to chimeneas, providing warmth and ambience for when you want to sit around a nice glowing fire on a summer's evening with friends and family.

The fire bowls vary in size, shape and material but most are made from some form of metal. This allows different fuel types to be used without any risk of damaging the bowl. This means that if you are out of dry wood, coal can be used instead, which burns at higher temperatures and for longer. The ability to use charcoal is also useful as many fire bowls come equipped with a barbecue grill for when you and your guests fancy dining al fresco style.

Speak with a

Garden

4Less

expert today about our range of fire bowls.



Quick, there's only 1 left!

Quick, there's only 5 left!

Quick, there's only 8 left!

Black Tag Price!


In Stock Now!

Black Tag Price!


Quick, there's only 7 left!

Quick, there's only 9 left!

Quick, there's only 3 left!

Quick, there's only 1 left!

Black Tag Price!


In Stock Now!

Black Tag Price!


Quick, there's only 6 left!

Black Tag Price!


In Stock Now!

Quick, there's only 1 left!

Quick, there's only 1 left!

Quick, there's only 5 left!

Quick, there's only 5 left!

Quick, there's only 2 left!

Quick, there's only 2 left!

Black Tag Price!


Quick, there's only 1 left!

Black Tag Price!


In Stock Now!

Quick, there's only 5 left!

Quick, there's only 5 left!

Quick, there's only 2 left!

Black Tag Price!


Quick, there's only 9 left!

LOAD MORE PRODUCTS