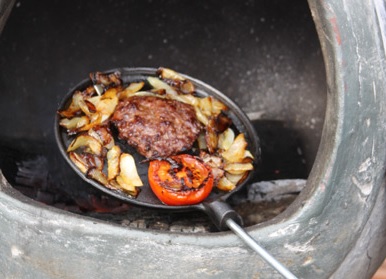 Chimineas are always growing in popularity, and they can do a whole lot more than warm up your patio with a bit of fire and coal!

Upgrade your chiminea and get as much use out of it as possible with one of our many accessories! You can pop some popcorn, cook up some burgers, make a fry up or even stone back a delicious pizza! The possibilities are endless. Always check that your chiminea is compatible with each accessory before purchase.


Quick, there's only 9 left!

Quick, there's only 6 left!

Quick, there's only 5 left!