Automatic Watering Systems
We Sell : Drip Systems | Soaker Systems | Pop Up Lawn | Kits | Timers
We have over 10 years experience selling automatic watering systems online. Over this period we have established a wealth of knowledge on various different automatic watering solutions. Whether you're buying a complete kit, or looking to design your own bespoke system, do not hesitate to contact one of our experts for advice.
We sell a wide range of automatic watering solutions suitable for a number of watering tasks. Automatic watering takes the chore out of watering your garden or patio, giving you more time to enjoy your beloved garden. It is also the ideal for watering your plants whilst you are away.
Automatic Watering Systems Explained
Show/Hide Details
Automatic watering systems are designed to help make garden watering easy. They help to reduce or completely remove the daily chore of manually walking around the garden with a spray gun watering plants individually. This can be essential if you are planning a short break and need to water your plants whilst away.

Instead a series of pipes and drippers are laid out around the garden to take the water from the tap to your plants, this way you simply turn on the tap, or set a timer, and the water is distributed around the garden. The system can be set up to automatically water your beds, borders, pots, hanging baskets or your greenhouse.

These systems can come in complete kits or you can design the systems yourself and buy all the components individually. Kits have the advantage of containing all the basic components needed including a full set of instructions whilst building a system from components will provide a more bespoke solution to meet your exact watering needs. If you purchase a kit then the system can also be extended using the individual components and once the starter kit is set up you will be more familiar with the components and how they fit together to make a system.

If you are planning to build a system from components then we have online guides and instructions available to help you. Plus we have over 10 years experience of helping customer set up their systems and we are at the end of the phone should you need help in buying or setting up a system. We have watering specialist to hand that have had hands on experience with the Hozelock systems.

A good watering system will be adaptable, extendable and controllable but still be easy to set up. For this reason we recommend the traditional Hozelock micro irrigation system or the new Hozelock Easy Drip System.

The system will only be fully automatic by using a timer, but this is explained in full below.

Automatic watering systems can also be known as garden watering systems or micro irrigation. Generally all three terms relate to the same thing although the term irrigation system can also refer to a larger system used to irrigate farmer's crops.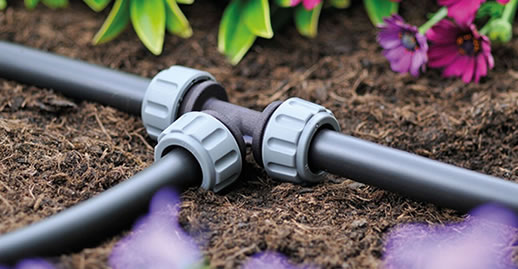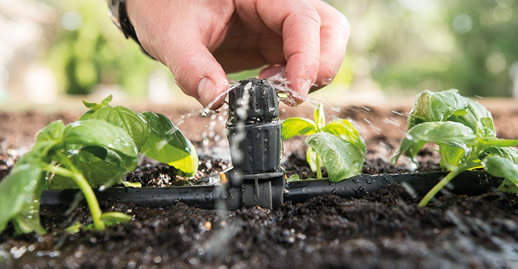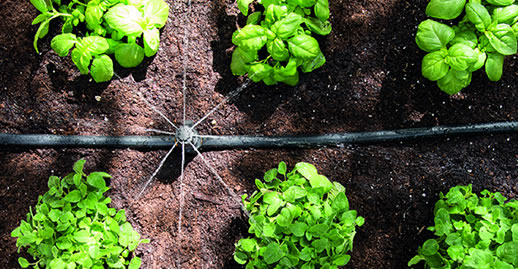 Do I Need a Watering Timer?
Show/Hide Details
If you want to set the system to water the garden whilst you are away from home or you want to take the hassle out of having to remember to water the garden, then a timer is most likely to be the answer. However, if you are content with turning the system on manually when you want to water the plants, then you probably won't ever need one.

Watering timers can be very simple to use, especially with Hozelock's dusk and dawn timers which can be set to automatically come on for a set period at dusk, dawn or both periods of the day. If your watering demands are more complicated than this then we have a number of solutions including timers with two outputs and timers that can be set remotely using a mobile app on an apple or android device.

Most timers available from Garden4less operate from standard alkaline batteries which we sell with the timers to ensure you get the correct ones to fit the timer. A set of batteries will usually last a season so once the batteries are in and the timer is set you will be able to just leave the timer to do the rest.

If you want to know more about selecting a timer then we recommend you read our handy article.